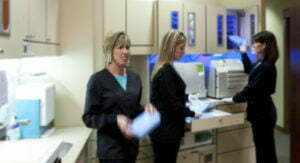 Know More. Live Well.
It's what we believe, it's how we approach everything we do. By giving patients an opportunity to gain information about every aspect of their dental health, together with the doctors, a long term plan can be developed. Every step of your care is co-created by you and your doctor. The more you know, the more opportunities to live a well balanced, healthy life.
Holistic Dentistry
Dr. Grias has been traditionally trained as a dentist at the University of Michigan, however he keeps an open mind when it comes to holistic treatment.
Holistic remedies can be helpful in many ways, however, dental treatment is the gold standard. We do not promote a cure all approach with homeopathic medicines, but as an adjunct, some homeopathic experts have indicated that treatment can be effective. In today's world, a broad and open approach to attaining health is refreshing. This is not meant to be a substitute for routine dental care and procedures that have been proven to be effective. These treatments are not intended to remove symptoms, kill germs, or remove decay, but rather toward strengthening the individual so that his or her own healing capacities function more efficiently.
At West Michigan Dental Professionals, we use the latest technology and the safest methods for removal of amalgam fillings. Patients come from surrounding areas to remove amalgam fillings in the safest possible way. We don't use amalgam fillings in our office and we haven't for the last 15 years.
The right remedy for a particular condition is individualized. Here at West Michigan Dental Professionals, we can guide and refer you to specialists in the area whom we work closely with.