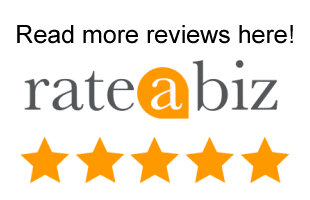 My family and I have chosen West Michigan Dental Professionals for years. The staff is excellent and Drs. Effie and Tom Grias are wonderfully skilled dentists with a flair for making patients comfortable. I trust my family's dental health exclusively to West Michigan Dental Professionals. We wouldn't go anywhere else!

– Marlene H.
Can't say enough great things about this place. Very friendly and great with children.

– Andrea H.
We are very glad we found the Dr. Grias's place. They have a nice, comfortable environment, a friendly and helpful staff, and excellent service. Every time I've been there I've felt welcome and cared for. The best part is that Dr. Tom takes the time to talk to me about what he's doing and why, helping me understand and learn more about my dental health without talking down to me or being condescending. Maybe I've just had some bad dentists in the past, but that alone is very much appreciated!

Now I have to say that these doctors are a little more expensive than some insurances allow for, but the extra cash has been well worth their expertise! I've been in for multiple cavities and they've done a great job with each.

– Ryan W.
Dr Grias is the most thorough dentist I've ever been to. He explains everything, and always has the patients' best interest in mind. I genuinely trust him and appreciate how kind he is.

The other staff- and I mean every single other person- is amazing. Friendly. Accommodating. Helpful. Patient. Skilled. I could go on and on. You never feel like you are a burden, and they will go out of their way to make sure you are comfortable and taken care of.

The office atmosphere is warm, comfortable and clean. It is a very nice space.

I have never been to an office (dental, medical, surgical, etc) that was overall this impressive. Above and beyond!

– Kathryn O.
I have been seeing Dr. Grias for some time now.
He gave me my smile back after my front tooth root was cracked in an accident years before.
The staff is knowledgable, friendly and thorough. The office is on the cutting edge while maintaining a relaxed and comfortable atmosphere.

– Kimberly W.
My dentist office for years. Treated just like family…maybe better. lol. we've had many different things done and our family has gone through so many life changes and we've all done it together. Great place to partner with to stay healthy. Please try them. you will be very happy you did!

– Angela W.
Best dental office ever!! The staff is amazing and the Doctors really care about you and your teeth. They go above and beyond to make the clients feel comfortable. This is why I drive 45 minutes to this dentist and will continue doing so. Both of my children go here as well. One of my kids at the age of 12 has not had one cavity but the other child has had 2 or 3 of them. I was talking with his yesterday and he didn't even realize they give him a shot to fill the cavities! Above and beyond dental office!!

-Lindsey H.
Come on man! There is no better dentist office in the universe. You might think I'm being sensational however I only speak the truth. When you walk in there it's like family. Nothing but the best .

– Anthony M.
I love everyone there! Great staff and just like a family. They treat you like a family! Highly recommend.

– Xiangyang S.
The staff and dentists were so great with my 3 yr old! Very kid friendly. I also was not a patient there yet but was in need of some emergency care because of pain in my tooth, and they saw me that same day and got it all taken care of.

– Ashlee M.