Many people lose a tooth or two as they age. Accidents happen and your tooth may fall out because of an injury. Teeth also get broken because of injuries. Some people grind their teeth so much that it damages them.
Nobody likes to have a smile they don't want to show off to everyone. Nobody deserves to feel like that. You deserve to have a smile you can be proud of.
Typically when we need to replace teeth, we use crowns. Crowns are artificial teeth. They can be placed right over your broken teeth. They will also fit in the space where your teeth are missing.
The bad thing about getting crowns is that it takes time. If your teeth are missing, we will have to place implants in, which will act like new roots for your crown. There are times when we place a temporary crown in your mouth while we wait for your crown and implants to be made. This can be quite painful.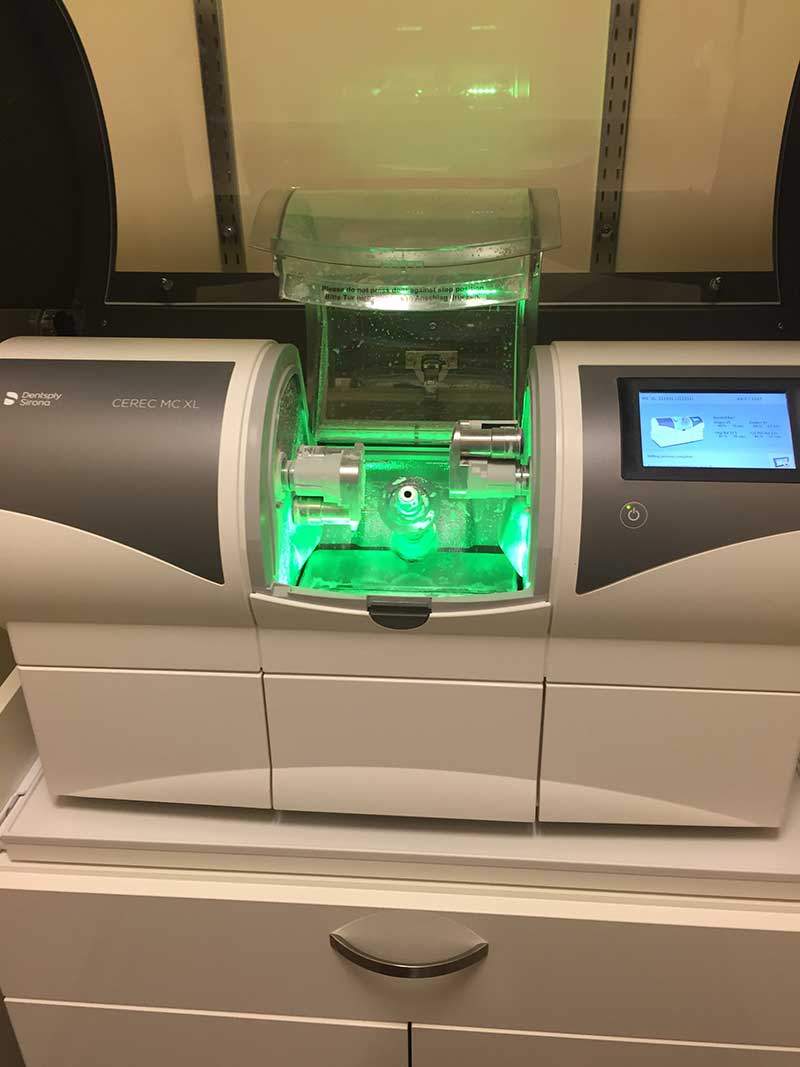 Lucky for you, we offer CEREC, which stands for Chairside Economical Restoration of Esthetic Ceramics.
CEREC is wonderful because in only one visit you can get a smile of which you will be proud! The process uses the latest technologies, allowing us to make artificial teeth right in our office.
After a thorough examination with x-rays, we can determine if the procedure will work for you. We will go through all of your options with you so that you can be sure you're choosing the one that will work best for you.
If you decide to use CEREC, we will scan your teeth using the latest technology. Then our dentists will design teeth that are the perfect size and shape for your mouth. Once the teeth are ready, we can place them in your mouth, and you will be ready to go.
Just think, in one visit you can have the smile that you've always wanted! All of your broken teeth will look fixed. The empty spaces where you are missing teeth will be filled with new teeth. You won't have to worry about the shape of your face changing, which can happen when you start losing teeth.
Can you even imagine how much better you will feel if you are completely confident to smile in public? Call us today to start your journey to a new and better smile!