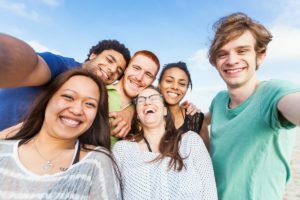 Our dental practice began in 1995. Because of our dedication to serving our community, we've been given the privledege to treat many great people that we are now able to call our friends. As Dr. Effie joined the practice, West Michigan Dental grew out of their current office location and in October, 2008, together we built a state-of-the-art dental practice.
This facility offers the latest in:
Advanced dental technology
Digital radiography (reducing radiation exposure)
A world class sterilization center, featuring hospital-quality cleanliness
Warm, comfortable atmosphere
Free WiFi Internet access in our reception area
To enhance the comfort of your appointment, we provide flat screen cable TV and headphones in each treatment room.