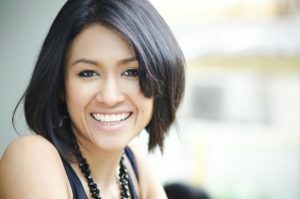 West Michigan Dental Professionals is proud to serve Caledonia, MI and surrounding areas. We are dedicated to providing the highest level of dental medicine along with friendly, compassionate service.
If you have any questions about how we can care for your teeth & mouth, please don't hesitate to call us at (616) 891-8990. Thank you!
Our Philosophy
At West Michigan Dental Professionals. we believe every smile that walks through our door is unique, and deserves personalized care. Drs. Thomas and Effie Grias along with their dedicated staff work with patients to co-create a dental plan that meets their needs and expectations.
Our Mission
Our mission is to provide the finest dental care. We are committed to providing a lifetime of optimum oral health to our patients and strive to establish patient relationships based on mutual trust, excellent customer service, and the best patient care available. Patients will be at ease knowing that their care will be administered with a sense of caring, comfort, and kindness. We encourage our patients to take an active role in learning about their dental needs, as well as the procedures that they choose to undergo. Our friendly, informative and capable team work hard to create a relaxed atmosphere where patients are welcomed.